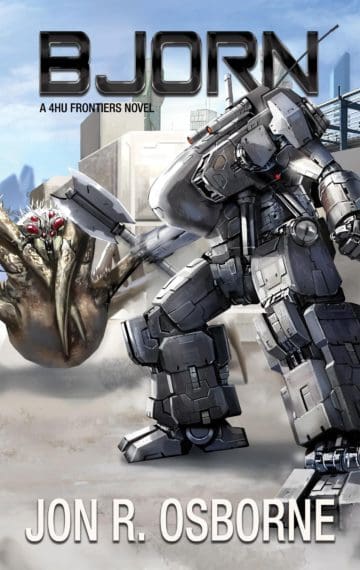 $4.99
Buy Now
Read A Sample
See The Reviews
Narrator:

Johnathan McClain

Available in:

Kindle, Kindle Unlimited, Audiobook, Print

Pages:

407

Duration:

10 hours and 50 minutes

Published:

October 2, 2019
Bjorn's Berserkers was a respected and flourishing mercenary company. Founded by Bjorn Tovesson I, it was now commanded by his son, Bjorn Tovesson II. Commander Tovesson wanted nothing more than to eventually pass on the Berserkers to his son, Bjorn Tovesson III.
But young Bjorn had a different destiny in mind. He didn't want a future of fighting aliens and risking death on some distant planet. As a high school student, Bjorn had everything he could hope for—he was the star quarterback, he had a beautiful cheerleader girlfriend, he was surrounded by loyal friends, and top colleges were courting him. Despite his father's protests and refusal to help Bjorn reach his dream, Bjorn had a future free of the death and loss inherent to mercenary life.
One fateful afternoon in the Alaska wilderness changed everything, though, when a bear attack left Bjorn maimed. Bjorn's dreams were shattered, and his life crumbled around him. Can he pick up the pieces and find a new way forward, while still trying to avoid the life of a merc? When his destiny comes calling, will Bjorn continue trying to escape it, or will he learn to embrace it?